Linda is our company vision creator; our eyes for the future, and office brew maker! Linda is always looking at how we can develop the business and make it the best it can be – and of course, without her, Choc affair wouldn't exist!
Name: Jayne
Role: HR Manager
Favourite Chocolate Bar: Peppermint
Jayne is the lady that overseas all of our HR – if you are joining our team, then you will most likely speak to Jayne first. She also makes the best caramel shortbread you will ever try.
Name: Julian
Role: CEO
Favourite Chocolate Bar: Rhubarb
Julian oversees everything that's going on in the land of Choc affair, and keeps everything on track; some of our team members call him 'the big boss'. He's also the king of barbecues!
Name: Richard
Role: Operations Manager
Favourite Chocolate Bar: Sao Tome Single Origin
Richard is our Operations Manager – he makes sure that everything is planned and running smoothly in production, and takes care of all our technical details. He's also the go-to-guy if you've got something that needs fixing.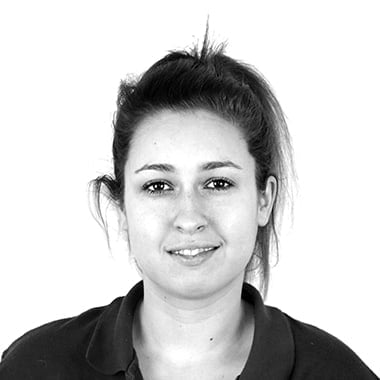 Name: Shannon
Role: Trainee Operations Supervisor
Favourite Chocolate Bar: Raspberry & Rose
Shannon is a newer member of our team, and is well and truly already part of the furniture. Shannon assists Richard within operations, with all production and packing; and she also loves to socialise with friends in her spare time.