Let me tell you a little about the very beautiful region of Tumaco, a city located in southwestern Colombia. It is situated on the Pacific coast and is known for its rich history, cultural diversity, and natural beauty. The region around Tumaco has been inhabited for thousands of years. The indigenous people of the area belonged to various tribes, made up of skilled fishermen, traders, and craftsmen, known for their pottery, goldwork, and unique art style. Discovered by the Spanish conquistadors in 1525, Tumaco became an important port for shipping goods. During the colonial period, Tumaco also became a hub for the African slave trade, and many African slaves were brought to Tumaco to work on the sugar plantations and in gold mines. The African influence in the region, particularly in the culture and music, is still evident today.
Historically, Tumaco's economy has been tied to agriculture, fishing, and trade. The city is surrounded by fertile lands and is known for its production of bananas, cacao, coconuts, and other tropical crops. The fishing industry, particularly shrimp and tuna, is also significant. However, its geographic location on the Pacific coastline has made it susceptible to the influence of drug trafficking and illicit activities. The city's proximity to the ocean and its complex network of rivers, mangroves, and islands have provided drug traffickers with opportunities for smuggling narcotics, particularly cocaine, to international markets.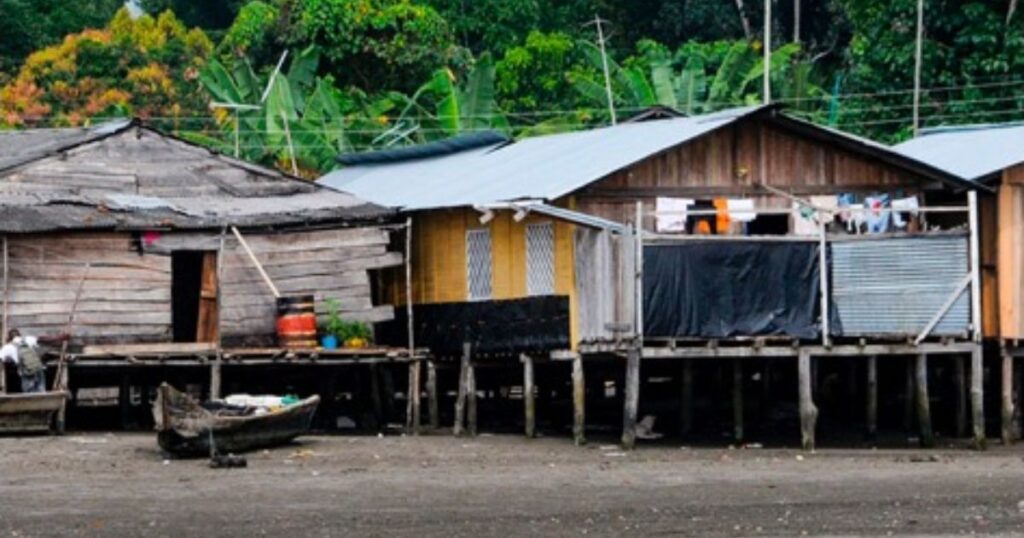 The ongoing constant presence of drug trafficking and its associated violence has had a significant impact on Tumaco and its inhabitants. The city has experienced high levels of insecurity, armed confrontations between rival groups, and violence against local communities. These activities have affected the social fabric of the city, leading to displacement, forced recruitment of children into illegal armed groups, and a general climate of fear and instability.
Today's initiatives in the region focus on social and economic development, such as providing education, healthcare, and employment opportunities, aim to address the root causes of drug production and trafficking in the region and are crucial to providing stability, reducing violence, and promoting sustainable development in Tumaco.
Our chocolate partner, Luker, identified a need for their input and support in this region and asked us to help, and the idea of Chocokids was born.
Chocokids is about inspiring and showing the next generation the potential of the cocoa production chain and what it can do to provide both them and their families with a better quality of life in a legal and environmentally conscious way. Our hope is that it can ignite in them the passion of their forefathers for this incredible crop – cocoa and all it can provide for their future. It hopes to show that there's a different way that domestic violence can be prevented, and drug use, child prostitution and forced trafficking can become a thing of the past.
So, each week, a group of 60 young people are brought together for a day of activities and education about cocoa farming and the environment and all that it can provide. Their day is split into three areas:
Productive Workshops -Cocoa lifecycle – from seed to plant -Harvesting and classification
Environmental Workshops: -Waste management using the 3 R's – Reuse, Reduce, Recycle. Importance of biodiversity for crops
Social Workshops: – Interactive activities on family values and community living
Meals are prepared for the young people to motivate them to attend, and so far, engagement has been really positive. You can see more of that here, with one of our young attendees as she talks of her experience so far:
Thank you for your contribution to this great project – because you purchase our chocolate, we can send funds to support this project and invest in these young people.