Christmas is the perfect time of year to get baking, and as you've probably noticed, it's one of our favourite pass-times! There's nothing quite like the fresh smell of spiced bread in the oven, or getting creative in the kitchen and decorating your Christmas cake. To get you prepared and give you some great ideas for the festive period, we've put together our 10 favourite recipes that we've found and think you should try!
All of the recipes featured have been taken from our favourite baking blogs – so please do check them out using the links provided!
My Baking Addiction – Pumpkin Pancakes
The perfect way to start your day in the winter season is definitely with these incredible pumpkin pancakes. Why not make it an occasion and serve the family some for Sunday Brunch? Made with pumpkin, pecans and all things pleasing – this pancake recipe is SO moreish!
The Cake Blog – Warm Apple Cake with Salted Caramel Gelato
This is the ultimate dessert for after your roast dinner – it's a classic flavour pairing in a tummy-filling, jaw-dropping dessert that will leave everyone in awe. So why not try this warming pud – you could even add some of our chocolate to it for an extra special addition.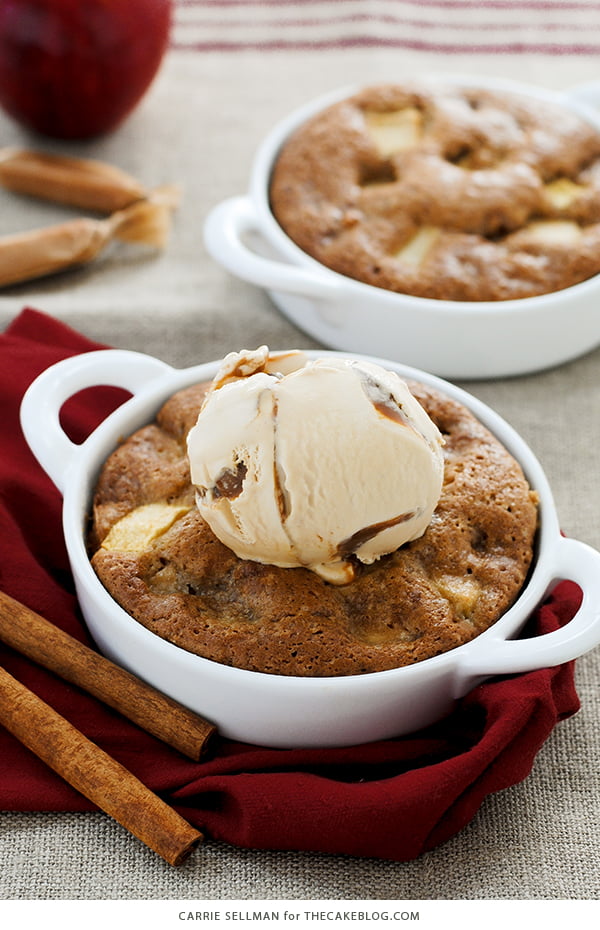 Baked – The Blog – Thick & Chewy Oatmeal Coconut Dark Chocolate Cookies
MMMMMMM is the sound you'll be making as you bite into one of these incredibly more-ish cookies as you sink into the sofa with a brew. Seriously, these are a 'pick-me-up' kind of snack that will get you through that long afternoon.
The Vanilla Bean Blog – Peach Caramel Sticky Buns
Wow – these buns will knock your socks off! We'd never tried peach and caramel together until now, and it looks like we are never going back! These are great to have at the ready for any visitors that pass you by during the colder months; they are sure a winter warmer.
Bake With Shivesh – Baked Carrot Cake Donuts
If you didn't drool reading this title then we are not sure what will! These donuts are super easy to make and really don't require many ingredients either. We would highly recommend eating them pretty much straight from the oven. There is pretty much nothing like a hot sugared donut.
Studio Baked – Caramel-stuffed Chocolate Crinkle Cookies
We cannot take our eyes off that fluffy white icing sugar – it's just so reminiscent of snow and all things Christmas. But to then bite into each cookie and just have a melting, mountain of gooey caramel to burst through the seams of the soft, chocolate-y cookie – it just seems too good to be true!
Heart of a Baker – Chocolate Vegan Pecan Pie
Did someone say vegan pecan pie? WITH chocolate? Wow – we are sold! It's a winter warmer with a vegan twist – so when you try this, don't forget that all of our dark chocolate is vegan certified!
The Boy Who Bakes – Rhubarb & Custard Brioche Tarts
We are drooling once again at the thought of these buns – but we do think we'd be cheeky and drizzle some Rhubarb Milk Chocolate on top! Sorry – it just has to be done.
Girl VS Dough – Chocolate Cinnamon Roll Wreath
If you are looking for a Christmas show stopper, then look no further – cinnamon rolls alone are a winner, but to add chocolate to them and create a wreath? We think it's genius!
Baking Ginger – Gooey Flourless Chocolate Brownie Pie
We just had to end this blog on a brownie recipe – it's a classic that everyone loves – and what's more, this recipe only has 4 ingredients! Yes! Four ingredients (including chocolate of course) – so there's no excuse to get baking this simple but delicious dessert.