As a mother of two daughters who both had a milk intolerance when young, traditional hot chocolate drinks were sadly out of the question, and some culinary innovation was needed! A few bars of dark chocolate some spoonfuls of unrefined sugar and lots of soya milk later; the idea of a delicious, natural hot chocolate drink was born. Family and friends were drafted in to talk taste, and names, and the concept of Choc affair became a reality.
After 3 years of making, packing and selling my delicious chocolate, and having gained a stone in weight, I had reached the first milestone in the business.
It seemed as if Choc affair had reached a ceiling with just myself, one other team member, and my husband who was doing the accounts, delivering orders, and keeping me in check, (or trying to!) something needed to change to grow, or I needed to be content to maintain the status quo.
Driven by an ever optimistic personality and of course the obligatory touch of madness which I firmly believe is needed to start a business venture, there was only one thing for it. I needed a business partner to help Choc affair reach her potential.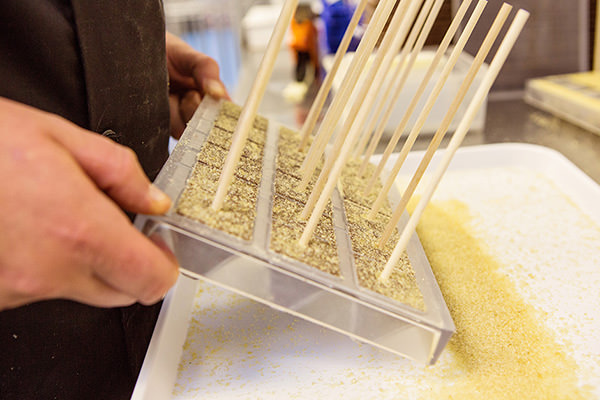 So business partner it was and in 2009 Ian joined the business. With Ian came a whole new energy and drive and we've continued to grow. Today, in 2018 from our small beginnings at home in the kitchen with one tiny machine, we are now a team of 25 responsible for the creation of our mouth watering chocolate delights.